A Creative Mass Floor Design
Garden Clubs are groups of people interested in gardening and arranging and in community and environmental matters.  Some clubs are members of The Garden Club of America and others of National Garden Clubs, Inc. and some are independent.  They meet once a month or more.  One activity they share is flower show competitions where they bring plants from their home or garden to show the best they can grow.  The shows include design competitions which are judged providing experience for designers as well as incentive to become better.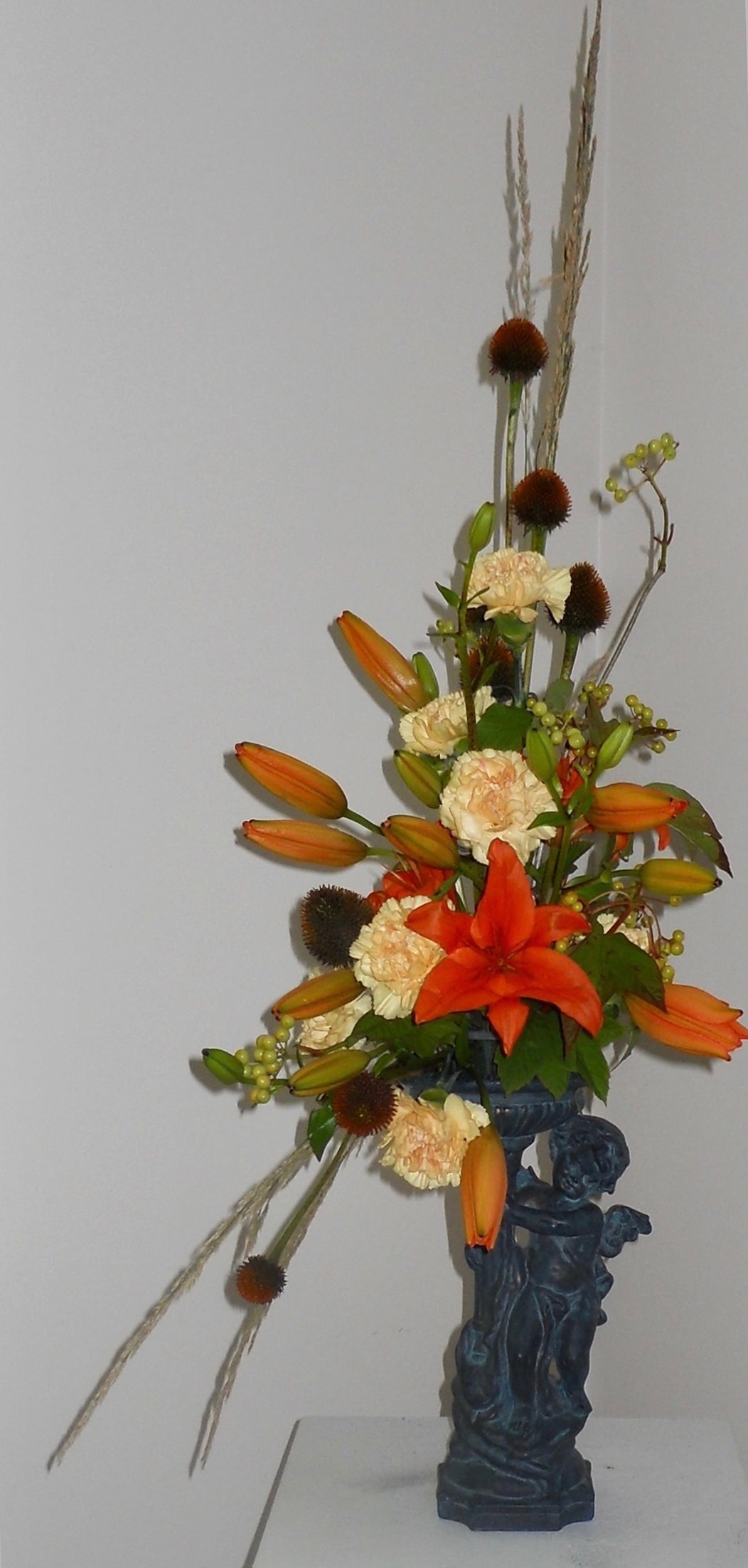 A Traditional Line-Mass Design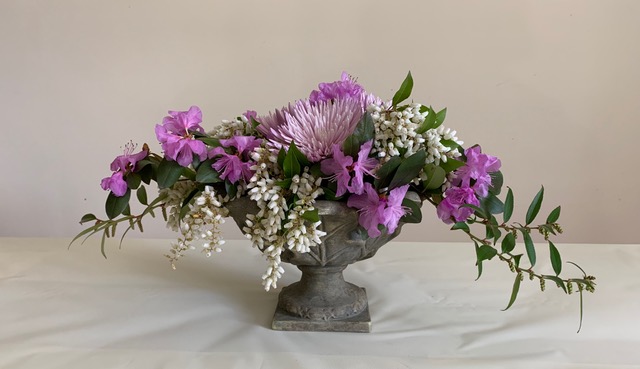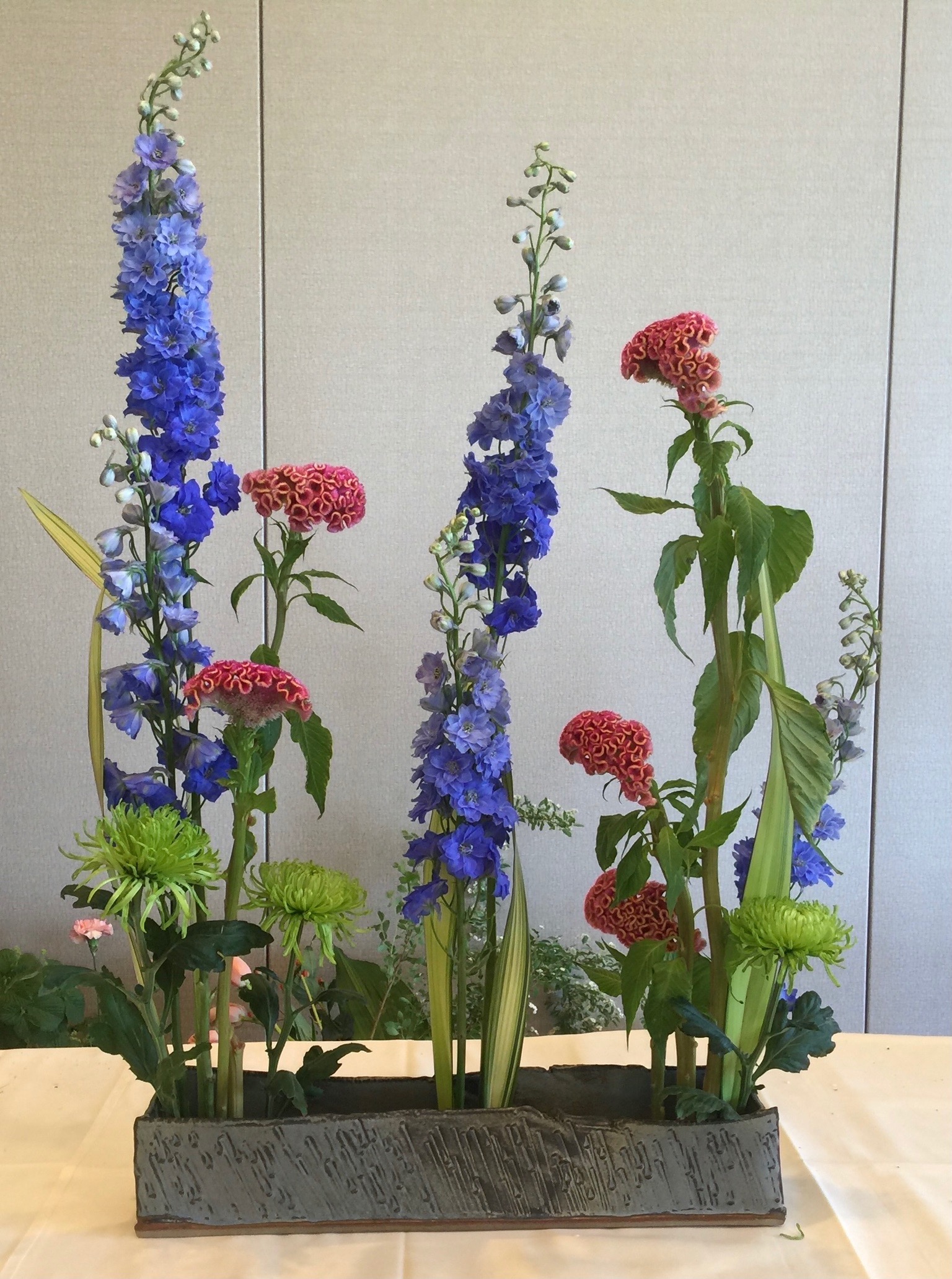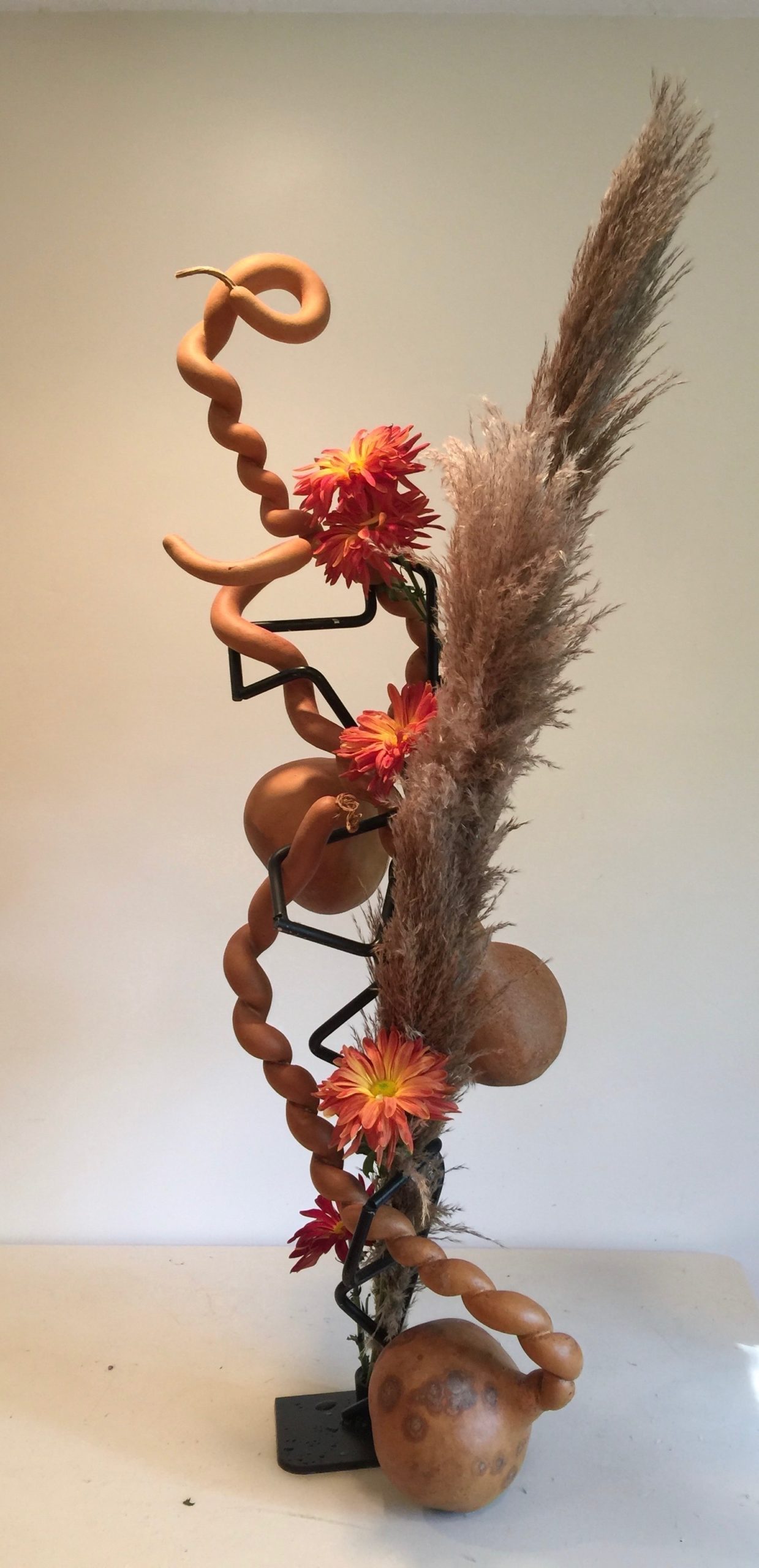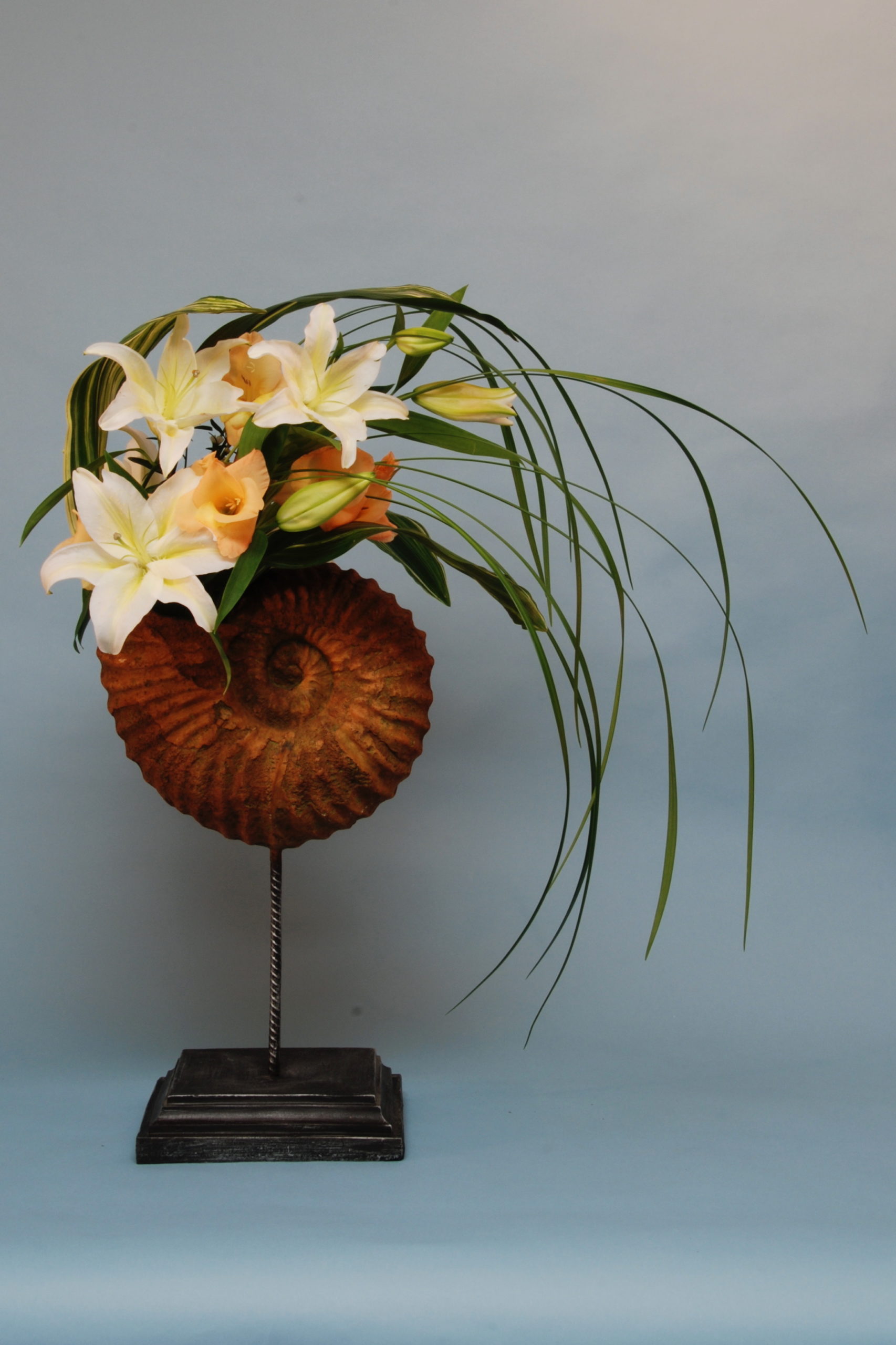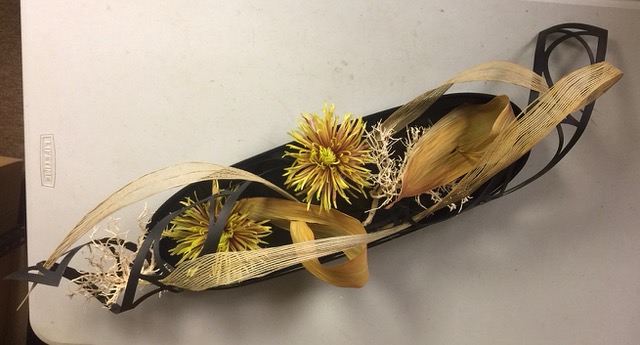 National Garden Clubs train their judges with schools and required practice competing and judging.  The elements and principles of design are the foundation of their education in this art of flower arranging.  The curriculum includes traditional, table, and miniature designs and extends to creative arrangements.  The examples here are used to teach abstraction and how to mold space.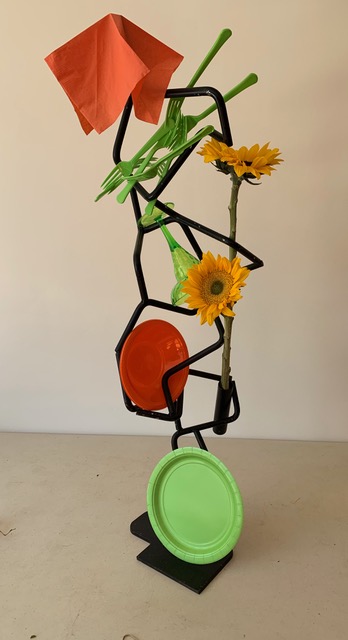 An Exhibition Table Design